"The Eyes Have One Language Everywhere"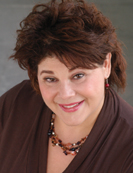 By Carmella Gibellino-Schultz
The eyes are the windows to the soul. They tell more than words and are certainly one of our most impressionable features. In the fast-paced, competitive society that we live in, women not only want, but need to make the best of their looks. We are constantly on the go, and, let's face it, everyday matters. It is no wonder that the demand for permanent eyeliner is increasingly on the rise. More and more women across the board are discovering the glories of worry-free permanent eye make up.
Permanent eyeliner is the perfect solution for saving more time and money on the daily dress up routine.  Not having to draw on eyeliner means eliminating smudges, smears, and the dread of the look that is left when conventional liner wears off during the day. It is a God-sent for women who are allergic to cosmetic products or who have allergies that cause them to have to reapply several times a day. It's quite simple, less mess and stress, and it equals more time for you.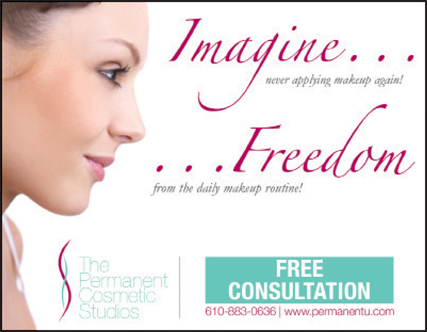 Convenience isn't the only reason for the rise in permanent make-up procedures. The shape of the eye plays a significant role in enhancing beauty. While some women are content redefining the line that nature gave them, others are reaping the benefits of permanent eyeliner, as it can be used to correct or reshape the natural look of their eye. Close set, deep set, drooping, and small eyes can all be made more attractive with the proper technique.
As we are well-aware, there is no universal definition of beauty. The looks that can be created with permanent eyeliner vary widely. Carmella specializes in customizing her treatments for each individual. While some of us are drama queens, many prefer a more natural look.  A "lash enhancement" is a technique where a thin, crisp line is applied right at the lash line, allowing the natural beauty of one's eye color and shape to be showcased to the highest potential. If you prefer a more dramatic look, thicker lines and deeper colors may be the chosen path. Two or more colors can be stacked or smudged, creating depth. If you like, add a sassy little upturned flair at the outer corner to achieve the "cat eye" look. Whichever style you're going for, the glorious part is that you will wake up, shower, exercise, sun, swim, and go to bed looking
your best!!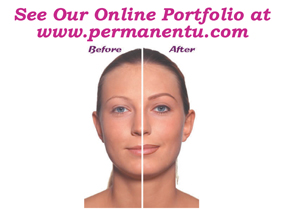 When considering permanent eyeliner, it is easy to understand the importance of putting your face in the hands of a true professional. Carmella recognizes individual needs and custom blends pigment shades so that everyone can achieve the look they are seeking in order to make their eyes "pop." She is brilliant with color theory and blending and downright meticulous when it comes to fine lines. So if you want to look and feel great in the new year, bring out your inner beauty effortlessly. Why not look extraordinary everyday and still have more time for yourself?
Call for a free consultation today.
Carmella Gibellino-Schultz is a licensed cosmetologist and has been practicing the art of permanent cosmetics since 1999. In both Delaware and PA she has performed thousands of procedures and her impressive portfolio speaks for itself. Former owner of The Skin Care School and Center, her expertise and years of experience have made her the areas most sought after permanent cosmetics artist.
Testimonials:
"Lips are one of the three focal points of the face. Carmella emphasizes them with a jolt!"  ~Joyce Bell, Beautician and Salon owner of 30 years
"…referred by everyone!"      ~Jess
"I just love my lips and eyeliner. It's great working out and not having makeup running down my face."    ~Luisa