Stop Being Afraid And Start Being Alive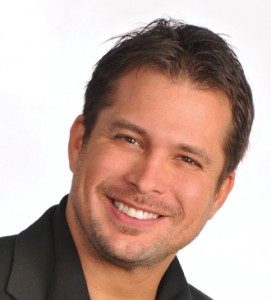 Joe White
President and Founder of
Get Life Coaching
www.getlifecoaching.com
2008 Entrepreneurial Advocate of the Year
Betty came to one of my Breaking Through The Barrier seminars. Her original thought for attending was to help her find direction in her life, but she suddenly realized why she needed to be at the seminar. She had been living life afraid. It started as a child when she was afraid to lose her parents' praise. In her teenage years, she was afraid of losing attention from her friends as well as boys. Then as an adult it was "not achieving" what she thought she must achieve to feel enough. Her awareness grew as truth hit squarely across her face; she had been living in reaction and protection. Living in fear. Allowing the fear of what she "may not be" rob her of who she really is. Living her life based upon 'what she doesn't want' instead of 'what she wants'.
The greatest blow comes when we can intellectually understand that we are enough.
We know we are OK and that we should be happy, but we feel extremely different. We try to shake that emotional feeling by thinking and analyzing more. In the end it leaves you feeling even more disconnected. Over time and unaddressed, we begin to feel hopeless and/or helpless until we just accept "this is the way things are."
This is what Betty realized during the seminar. The paradigm that, "I can't change" and "I definitely can not control my emotions" is 100% wrong. We can change! The problem occurs when we try to change intellectually -  we read books, listen to tapes, watch Dr. Phil and hope one day he talks about our issues.  This is a long way to get where you want to be. We choose this path because it is safer and easier to think about what you feel instead of feeling what you are feeling. We are not fragile. No one ever died of rejection or of a broken heart. Yes, it can and does hurt, but when we spend our lives protecting ourselves we also keep ourselves from living free.
Betty's breakthrough occurred during the seminar, when Betty chose to emotionally let go of what was familiar and embrace what was not yet known. It was at that moment – she became alive and free!
Until next issue, I wish you love and passion.

Testimonial:
"Joe White is an amazing coach. He helps me to see events and human behavior in ways I never thought of. Joe is the most effective coach I have ever used."
~ Beverly Stewart, M.Ed