Eight Easy Ways To Keep Your Eyes Healthy And Safe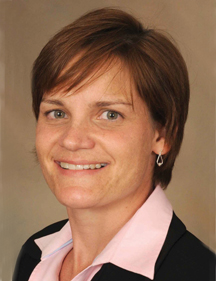 By Day Muscelli OD of Simon Eye Associates Pike Creek/Hockessin
1. Protect your eyes against the UV rays from the sun: This can be achieved by wearing sunglasses that have 100% UVA and UVB protection. Studies have shown that UV exposure contributes to cataract formation, macular degeneration, and pinguecula and pterygia, which are unsightly growths on the surface of the eye that can distort vision.

2. Take frequent breaks when working on a computer: When working on a computer, we blink less than half as often. This leads to dry eye syndrome, which can be irritating as well as cause visual disturbance. Instilling lubricating drops can keep your eyes more comfortable. And, a good rule of thumb to limit eyestrain is to look beyond 20 feet every 20 minutes.
3. Replace make-up on a regular basis: This will keep it free from bacterial growth and avoid infections of the eyes, as well as the eyelids.
4. If you wear contact lenses, remove and replace your lenses as directed by your eye care provider:
This will minimize protein build up on the lenses, which could lead to decreased amount of oxygen to the cornea and decreased comfort of the lenses. Proper compliance will also significantly decrease chances of infection.
5. Always wear safety glasses which are ANSI approved while using power tools, working in the yard, and when using any chemical.
6. Eat foods high in antioxidants such as fruits and vegetables: Foods containing antioxidants along with zinc have been shown to delay the progression of advanced macular degeneration. Omega-3 fatty acids were shown to help improve dry eye symptoms.
7. Do not smoke: Smoke is an irritant and also increases the chance of developing cataracts and macular degeneration.
8. Get your eyes examined every 12 months: Serious eye conditions are usually detected before the patient has any visual complaints. Many eye diseases, if detected early enough, can be treated successfully without significant vision loss.