Ole Tapas Lounge & Restaurant A Hidden Treasure!!!!
3 August 2009
No Comment
View all Articles by: Ole Tapas
When we ask a restaurant to come into our paper we do so after much consideration. We will try their menu on many occasions, we grade them on service, quality of food, and atmosphere. Then on our return trips we grade them again, but we add one more important stipulation…Consistency in all of the above mentioned items.
Ole Tapas is all of the above and more. From the very first time I walked in I was greeted by a friendly face,  unsurpassed beauty in the décor…and food that I will dream

about for many years.  I have always been a fan of Tapas; because it is great food with lots of flavor, and I can try many different items at once. So if you are someone who loves the big buffet, all you can eat kind of guy thing, then you may not be as happy with the Tapas concept as I am, but I can say that I have never left hungry or unsatisfied.  Some of my favorite items on the menu are as follows:
If you can read the descriptions that follow and don't want to run out and have dinner tonight at Ole Tapas then you must be on some kind of strange diet.  Notice I started with the coffee and desert…I love desert, and Ole Tapas makes great deserts…So I eat mine first with their fantastic French Pressed Coffee: Biscocho de Arandano (blueberry pound cake with lemon curd ), and an unbelievable rice pudding that is unlike any I've ever had before (spiced to perfection & layered with oranges).

Filet Mignon al Cabrales (Caramelized onions and cabrales); Queso Jerezano (seared Miti Caña goat cheese with Sherry reduction) Chuletas de Cordero (baby lamb chops); Montadito de Pato (Seared duck with orange); Codornis con pisto Manchego (grilled quail with market vegetables); Higos con Cabrales (bacon wrapped figs with Cabrales); Gambas al Ajillo (sautéed shrimp with garlic).  In each of these tapas you will find the meats cooked to perfection, and the flavor combinations tantalizing. Another favorite that the ever-gracious bartender, Jose, recommended is the selection of meats & cheeses. Order this combo and you will find yourself presented with a gorgeous selection of thinly sliced meats, cheeses, and sauces with unending flavor combinations that will keep your taste buds dancing.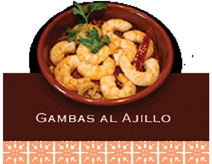 And of course, no meal at Ole would be complete without some of their delightful Sangria. My personal favorite is the red Sangria, but try all three varieties because each is wonderful and refreshing in its own way.
Who is Ole Tapas?
Ole offers a careful blend of everything about Spain. Authentic cuisine, friendly hospitality and warm decor. All of these create a unique and genuine atmosphere.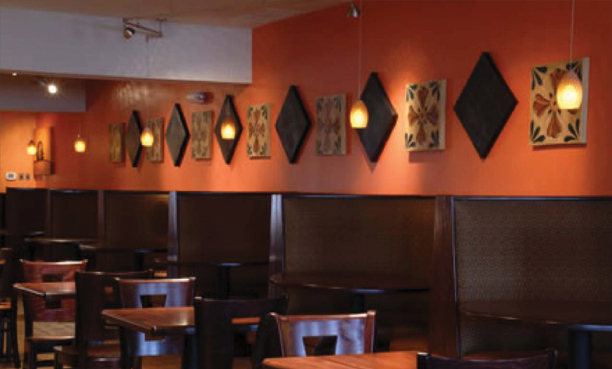 Our aim is to provide top quality Tapas, using the best ingredients, pair it with quality drinks in stylish surroundings, and with friendly efficient service. Ole brings to Delaware the classic and modern tastes of Spanish tapas.
The menu is a combination of Tapas dishes, delicious menu specials, Paellas and a wide range of Sangria, Spanish wines and beers served in our warm, colorful surroundings. You can choose one or two or as many different dishes as you like. There are meat, fish, vegetable dishes and a variety of mains, plus our specialty dish Paella.
What Are Tapas?
The term Tapas in Spanish means a lid or cover. It is believed to have come from the old Andalusian custom of presenting a glass of wine or sherry covered with a slice of ham or sausage as an appetizer. It became an established tradition, the range of items offered grew, and today it has become one of the most popular ways to eat.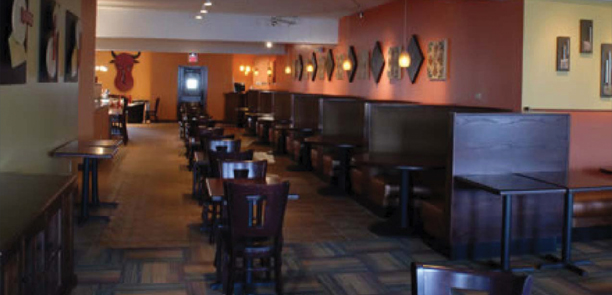 Share
The advantage of eating tapas is that you can order a number of dishes and share with your friends and family. this makes the experience more than just a meal, you get to experiment with a number of different tastes and textures.
Be Adventurous
By the fact that you are here, it shows you have an adventurous side. Try something new, this is part of the experience — whether it be chorizo a la cidra,… or the bacon and figs, give it a go!
Combine Your Tapas
In addition to tapas, why not order one of our specialty mains or paella and marry it with one of our fantastic selection of wines or a pitcher of Sangria.
Ask
Don't be afraid to ask if unsure about dishes or drinks, ask our attentive servers; we all have our favorites that we can share with you.
Relax and Enjoy
Eating in Spain is a social occasion, a time to relax and enjoy a meal with family and friends. Don't rush your meal, sit back and relax and be a part of our family.
Reservations are suggested. Call 302-224-9378.
We are conveniently located at 1126 Capitol Trail, Newark, DE, 19711.
Mon – Thurs: 11:45am to 9:00pm
Fri: 11:45am to 11:00pm
Sat: 4:00pm to 11:00pm
Sun: 4:00pm to 9:00pm