10 Gifts You Can Find In Downtown Wilmington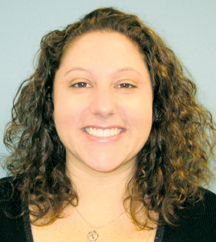 By: Christine E. Serio
Director of Marketing & Public Relations
Wilmington Renaissance Corporation
As the holiday season gets into full swing, you can avoid the chaotic shopping malls and over-crowded complexes by doing your shopping in downtown Wilmington!
Below are just 10 ideas for gifts for him or her, but take some time to stroll through downtown and find that special treasure in a store in Wilmington:
1. Troll Bead Bracelet
One of the hottest items in the jewelry world is the Troll Bead bracelet and you can find it at Minster's Jeweler's on 9th Street. You can check out watches and jewelry at other stores as well including the newly expanded A.R. Morris and Goldbug, both on Market Street.
2. Scarf
Designs by Keiko, on Orange Street, is one of the newest shops in downtown. Her scarves aren't just the kind you throw around your neck to keep your neck warm in the winter; they are unique, beautiful accessories. Also, check out her selection of purses and jewelry.
3. Book
Ninth Street Bookstore has a wide selection of books from bestsellers, to classics, to children's books. So stop in and find the perfect gift for the avid reader on your list.
4. Suit
Are you thinking that the man on your list could use a new suit? Well you can check out Wright & Simon on the 900 block of Market Street to pick up a suit, tie, shirts, and all the accessories needed to put together a sharp look. Also, check out Collars 'n' Cuffs on Market Street.
5. Fur Coat
Richard Donald Furs on Market Street has an array of fur coats for him or her. Whether you are looking for a long or short coat or a specific type of fur, you are sure to find it there.
6. Women's Clothing
One of downtown Wilmington's newest stores is Silver Lining — an upscale consignment shop on 9th Street. Stop in to get that special woman in your life some new clothes, accessories, shoes, and more.
7. Sneakers
Just about everyone from husbands, wives, kids, siblings, and parents like a comfy pair of sneakers. If you want something stylish, check out the new Sneakervilla on the 600 block of Market Street. For your athletic and stylish sneaks hit Al's Sporting Goods store at the corner of 2nd and Market Streets. Also, check out Sports Connection (open on Sundays) and Grand Sportswear on Market.
8. Restaurant Gift Card
Downtown has a number of amazing restaurants and everyone has to eat, so what better gift to get that tough-to-buy-for person on the list! Some of the restaurants include, Mikimotos, Washington Street Ale House, Domaine Hudson, Café Mezzanotte, Deep Blue, Cavanaugh's, The Rebel, Orillas Tapas Bar & Restaurant, Qdoba Mexican Grill, and the newest one — Public House Wilmington at 9th and Market.
9. Car Accessories
If someone on your list is looking for a new car stereo or other accessories for their ride, check out Hi-Sounds on the 400 block of Market Street. You are sure to find something to fit the needs of the person who loves to take care of his or her car!
10. Stocking Stuffers
If you have never stopped in Crazy Discount or Discount Plus on the 600 Block of Market Street, then you don't know what you are missing. The stores have a plethora of stocking stuffer goodies from earrings to sunglasses to bigger items like hair dryers and curling irons. They are a great way to fill up the stockings for anyone in the family!