No Matter What, You Still Have To Walk-the-Walk!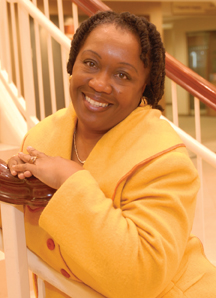 By: Renee Lawson
www.strikeaposeboutique.com
Compromising your best appearance is not an option. It is a fact that this is a time to chart personal paths for survival as we ride out the storm of a slow economy. Step up to the challenge. It is possible to do so, and still achieve positive results.
This is the perfect time and circumstance to make some comparisons between boutique shopping versus department store shopping and prove the superior value of boutique shopping. If you have been keeping up with the staggering number of businesses that have closed their doors, downsized, permanently or temporarily implemented other means designed to sustain their existence, then you will certainly be able to relate to my views. Here are a just few:
1.When it comes to price, less is N-O-T always more. Sometimes less is a mess. I recommend 'w-i-s-d-o-m'. Dollars wisely spent produce lasting results/payoffs. In other

words, do not compromise quality for quantity. If you are purchasing apparel that is ridiculously marked down, take a moment to consider what that item was initially worth.
2.Contrary to what some believe, there are bargains to be enjoyed when boutique shopping, but there is definitely a distinct difference between a department store bargain and a boutique bargain. Here's a hint….uncompromised quality.
3.Learn how to make 'old' things look 'new'! You won't believe how easy & how much fun this can be! Mixing & contrasting colors & patterns, can produce some astonishingly attractive results. Check out our blazers & camisoles, (they're all on sale).
4.Realize that there is a method to boutique shopping. Knowledge in this area will consistently produce the results that you want. Here's a hint….relationships result in perks.
Let me assist you. There's so much that I want to share with you.
Our 'Inventory Reduction Sale' is in progress now through the end of March.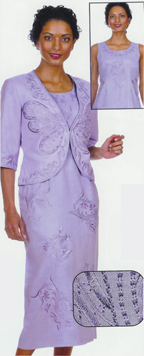 Think Easter! In conversing with several of my clients, I have learned that many of them are undecided as to whether or not they will buy a new Easter outfit. This is a great time to challenge yourself. See what you can do with something basic by simply dressing it up with one of our silk kimonos or ponchos, which are available in several colors and patterns. One size fits most! Here's another option. Add one of our crochet jackets or tops to a dress, skirt, or pants for a delicate and dressy result. Complete your look with just the right finishing touch with jewelry from our impressive collection of varied pieces. The great thing about all of these ideas is that no matter what you choose, all of these pieces look fantastic with jeans too.
I suggest that you begin your Easter shopping as soon as possible. I invite you to stop in and shop Strike-A-Pose Boutique. After all, we are a 'lifestyle boutique especially designed to help you to…. do Y-O-U!'

www.strikeaposeboutique.com
Camden, Delaware
302-697-8558