May is Mammography Month: Join the Fight Against Breast Cancer
When was the last time you had a mammogram? Are you putting it off because you're too busy – or too frightened? When you get a mammogram, you're taking an important step toward securing your safety and well-being — because you're worth it.
The Delaware Breast Cancer Coalition (DBCC) encourages you to join them in proclaiming May as Mammography Month. As the month of Mothers' Day, May is a perfect time to attend to our health and to the health of the women we love – our mothers, grandmothers, sisters, and daughters.
Though mammography cannot prevent or cure breast cancer, it can detect the disease before symptoms occur. Mammograms are still the most important tool doctors have for diagnosing, evaluating and following women with breast cancer.
Breast cancer does not discriminate. It is not racially or culturally prejudiced, age-specific or income-related. You probably already know someone who is newly diagnosed, facing a recurrence or metastasis, or a long-term survivor.
National statistics indicate that approximately 580 women and men will be diagnosed with breast cancer in Delaware this year. Except for skin cancer, breast cancer is the most frequently diagnosed cancer among women. And, when breast cancer is diagnosed early, 98 percent of women live beyond five years. Mammograms, along with breast health awareness and regular clinical breast exams, are vital for early detection and successful treatment.
DBCC is the only organization in Delaware solely devoted to the fight against breast cancer. DBCC is here for you every step of the way – from education and screening to patient and survivor support. But you need to participate in your own breast health – and to encourage others, because a diagnosis of breast cancer is not just an individual challenge – it is a challenge for families, friends, the workplace and the entire community.
DBCC's vision is to create a community where every person diagnosed with breast cancer is a survivor, and fear and doubt are replaced with knowledge and hope. With your help and participation, that vision will become a reality.
Breast Cancer Facts
-Except for some types of skin cancer, Breast Cancer is the most  common type of cancer among women, accounting for more than one in four cancers diagnosed in US women.
-One out of eight women in the U.S. will develop breast cancer during her lifetime.
-In 2009 approximately 580 women in Delaware were diagnosed with
breast cancer and 110 will die from the disease.
-When breast cancer is found early, within the breast, the chance of survival is greatest.

-For the first time in at least five years, Delaware's breast cancer incidence rates have fallen below
the average incidence rates for the United States.
Our mortality rate however, is still higher than the U.S. average.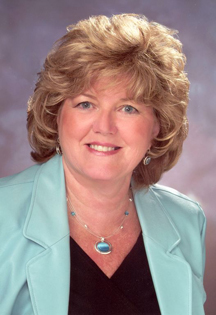 Vicky Cooke
Executive Director,
Delaware Breast Cancer Coalition
We encourage every woman in Delaware to join in the fight against breast cancer by scheduling a yearly mammogram. At DBCC we're here for you every step of the way—from education and screening to patient and survivor support. Call us for information and to learn how you can become a partner in the fight against breast cancer.